Statute Of Limitations Defense
Statute of Limitations Explained
by San Diego Criminal Attorneys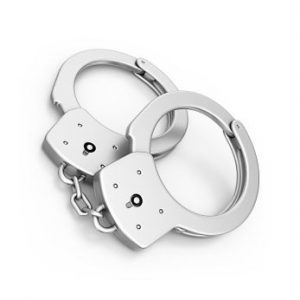 If the government files criminal charges long after the alleged acts occurred the defendant may have a defense of Statute of Limitations. A complete defense to the underlying charges.
Time Limits for Filing Criminal Charges
Whether a crime can be charged will depend on when it was committed. One legal challenge to a crime is the "statute of limitations" or a statute that specifically limits how "cold" a "cold case file" can be.
Generally, Felony Crimes must be charged within 3 years of the date of offense and Misdemeanor Crimes must be charged within 1 year of the date of offense. California's Penal Code is riddled with exceptions that provide more time for the government to file charges, however, with the most notable exception being for those crimes that carry "life in prison" penalties.
Felony Time Limits
PC 799 allows filing charges for Criminal Charges that carry life imprisonment or for embezzling public funds to be brought "at any time." Charges like murder and conspiracy to commit murder can be charged at any time.
Crimes that are punishable for 8 years or more must be charged within 6 years of the date of the crime. Felonies that are punishable for less than 8 years must be charged within 3 years of the date of the crime.
Sex crimes that involve minors must be brought by the 28th birthday of the victim and some within 10 years of the offense date.
Misdemeanor Time Limits
Most misdemeanor crimes must be charged within one year of the commission of the crime.
The misdemeanor crime of "annoying or molesting a minor" under California Penal Code § 647.6 must be brought within 3 years. (Penal Code § 647.6.) "Sexual Exploitation" by a health care professional under B&P § 729 must be brought within 2 years.
Crimes that involve non-compliance with California's Contractor's licensing under B&P 7028, 7159.5 and 7159.14 must be brought within 4 years of the offense.
Has It Been Too Long?
Asserting a "statute of limitations" as a defense does not mean you can't be arrested, charged and held to answer at trial. It simply means that you have a defense that if properly prepared and presented to a judge or jury, provides for a complete defense of the crime.  Filing a Demurrer or proper investigation may be required to properly present a Statute of Limitations Defense.
Learn More …
If you or a loved one have been charged with a California Crime or are being investigated and the facts occurred many years ago, contact us for a Free and Confidential case analysis by calling 619-708-2073, emailing us at attorneys@hullingerfirm.com or by filling out our contact form and one of our attorneys will contact you.
On all criminal cases we offer a Free initial consultation. This is your chance to gain candid advice on potential outcomes and implications of your criminal charge. You will meet with our attorneys, go over the facts of your case, relevant law and San Diego procedures. You will leave with a checklist of items we feel will take your case to a successful outcome.
Request A Free Consultation