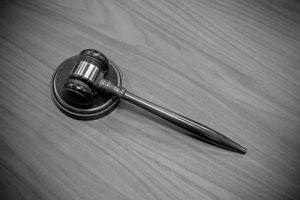 Probable cause is an important concept in California criminal cases. It's a Standard of Proof that is used in two critical stages of a criminal case: first, upon arresting an individual for commission of a crime and second, at the Preliminary Examination. The standard is the same "a crime was probably or likely committed by the defendant" but the point of view is different at the various stages.
Probable Cause at Preliminary Exam
At the preliminary hearing, the magistrate must be convinced only of such a state of facts as would lead a reasonable person to believe and conscientiously entertain a strong suspicion of the defendant's guilt. People v San Nicolas (2004) 34 C4th 614, 654, 101 P3d 509; Roman v Superior Court (2003) 113 CA4th 27, 32, 5 CR3d 807; Hatch v Superior Court (2000) 80 CA4th 170, 184–185, 94 CR2d 453. The evidence that will justify a prosecution need not be sufficient to support a conviction. 80 CA4th 185. All that need be shown is some rational ground for assuming the possibility that an offense has been committed and that the defendant committed it. 80 CA4th at 185."
If probable cause is not found at the Preliminary Examination then that charge or the entire case must be dismissed.
On all criminal cases we offer a Free initial consultation. This is your chance to gain candid advice on potential outcomes and implications of your criminal charge. You will meet with our attorneys, go over the facts of your case, relevant law and San Diego procedures. You will leave with a checklist of items we feel will take your case to a successful outcome.
Request A Free Consultation