Get Off DUI Probation Explained
By San Diego Defense Attorneys
The Basics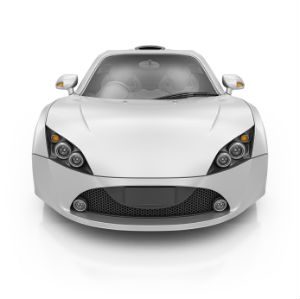 Penal Code 1203.2a and 1203.3 gives Judges great discretion when it comes to approving an Early Termination of your DUI probation.  Most judges are sympathetic to this type of conviction, and you stand a good chance especially if it was your first time being convicted of a DUI.
Requirements
To be a strong candidate for Early Termination of your DUI charge, all fines, fees, court costs, community service hours, classes, and other probation requirements must be completed.  Finally, you must reach at least to the half-way point of your probation, which is typically 3 to 5 years depending on what kind of deal your criminal defense attorney was able to negotiate for you.
Also, there must be no issues during your probation.  This means that Judges begin to lose their sympathy if you ever tested positive for drugs or alcohol, missed probation appointments, or faced new criminal charges during your DUI probation.
Felony DUI CHARGES
Most DUIs are charged as misdemeanors.  However, you can be convicted as a felon if your DUI involved injury or chance of injury to others, or if you caused gross amounts of property damage.  Another way of being charged with a felony DUI is if it was your fourth DUI arrest within a 10-year period.
If you were charged with a felony DUI, your best bet would be to Reduce Your Felony to a Misdemeanor before making a motion to terminate your probation early.  This is a common strategy used by our Post-Conviction attorneys as they work to Completely Expunge Your DUI Conviction.  It is much more difficult to alter the terms of a felony probation.
Do I Need An Attorney For This?
The process of obtaining an Early Termination for a DUI offense can get complicated.  You need an experienced attorney who understands what it takes to win.  Drafting a good motion to argue is key, and a lot of the time it all comes down to having strong negotiation skills.
It's also important to have people on your side who actually care about the outcome of your case. Our attorneys and staff take care of every step for you. We work fast, and our services are priced low.
Setting up a FREE consultation is easy, and we can start working for you right away. Fill out the form and someone from our office will contact you. You can also call us directly at 619-708-2073 if you have any questions.
We care for you, and we're on your side to get you the relief you need.
On all criminal cases we offer a Free initial consultation. This is your chance to gain candid advice on potential outcomes and implications of your criminal charge. You will meet with our attorneys, go over the facts of your case, relevant law and San Diego procedures. You will leave with a checklist of items we feel will take your case to a successful outcome.
Request A Free Consultation