Obtain a Governor's Pardon
THE BASICS – Penal Code 4852.17
A California Governor's pardon is an honor traditionally granted only to individuals who have demonstrated exemplary behavior following conviction for a felony. A pardon will not be granted unless it has been earned. Obtaining a pardon is a distinct achievement based upon proof of a useful, productive, and law-abiding life following conviction. The Governor has complete discretion in deciding whether to grant a pardon. A pardon is a privilege—not a right—and not granted to every person who applies.
Absent extraordinary and compelling circumstances, an application will not be considered unless the applicant has been discharged from probation or parole for at least 10 years without further criminal activity during that period. The 10-year rule may be waived in truly exceptional circumstances (for example, factual innocence), if the applicant can demonstrate such circumstances warranting a specific need for the pardon.
Automatic Application By Cert of Rehabilitation
Applications may be accepted from any person who has been convicted in California of a felony or certain specified misdemeanor sex offenses. In most cases, the first step in applying is to obtain a Certificate of Rehabilitation from the superior court in the county where the applicant currently resides. All other cases are by way of a direct or "traditional pardon" application. The procedure utilized will depend on the circumstances of each applicant, as explained below.
Once an application is filed under either procedure, the case is referred to the Board of Prison Terms for investigation. The Board may contact the district attorney, investigating law enforcement agency, and other persons with relevant information on the applicant.
Traditional Pardon if Cert of Rehabilitation Denied
The traditional pardon procedure is covered by Penal Code sections 4800-4813.
The traditional pardon procedure is available to those who are not eligible for a Certificate of Rehabilitation. This procedure is used primarily by those who were convicted of felonies in California and now reside outside the state.
The traditional pardon procedure is also available to individuals who are not eligible for a Certificate of Rehabilitation because they have been convicted of sex offenses under Penal Code sections 286(c), 288, 288a(c), 288.5, or 289(j), and those convicted of misdemeanor offenses.
The applicant should complete the Application for Clemency and return it to the Governor's Office. In addition, the applicant must send Notice of Intention to Apply for a Traditional Pardon to the District Attorney of each county in which the applicant was convicted of a felony.
Applications may be forwarded by the Governor's Office to the Board of Prison Terms for investigation and recommendation.
If the applicant has been convicted of more than one felony in separate proceedings, the California Supreme Court must approve granting a pardon before the Governor may do so.
As with those who apply via a Certificate of Rehabilitation, there is no requirement that the Governor entertain granting a pardon, and the length of time needed to complete the pardon process cannot be accurately predicted.
Effect of a Pardon
A pardon does not seal the individual's criminal record, and the pardon is itself a public record. When a pardon is granted, the California Department of Justice and the Federal Bureau of Investigation are notified so that they may update their records on the applicant. The pardon is filed with the Secretary of State, reported to the Legislature, and is a public record.
Restoration of Rights
The most frequent reasons for requesting a pardon are for personal satisfaction and for licensing, bonding, or other employment purposes.  According to Penal Code 4852.17, a pardon does not Seal or Expunge the record of the conviction. If the person is subsequently convicted of a new offense, the prior conviction may be considered even after a pardon has been granted. A person who has been pardoned cannot say that he or she has no record of arrests or convictions. The person can say that he or she has been Convicted and Pardoned.
Voting and Jury Rights
A pardon is not necessary to vote. An individual convicted of a felony becomes eligible to vote in California after successful discharge from probation or parole. (California Constitution, art. II, sec. 4.) A person who receives a pardon may serve on a jury. (Code of Civil Procedure sec. 203(a)(5) and Penal Code sec. 4852.17)
Employment as a Peace Officer
A person convicted of a felony who receives a full and unconditional pardon may be employed as a state parole officer or as a county probation officer but cannot otherwise be employed as a peace officer.  The law regarding this type of employment can be found in Gov. Code sec. 1029.
Gun Rights
According to Penal Code 12021, a person convicted of a felony cannot own or possess firearms. If the individual receives a full and unconditional pardon, he or she may own or possess any type of weapon that may lawfully be possessed by others in California, unless the person was convicted of an offense that involved the use of a dangerous weapon. A California pardon does not necessarily permit the possession of weapons under the laws of another state or the federal government.  * Make sure you visit our Restore Your California Gun Rights Page for a full detailed explanation of what your options are and how you can get relief.
Professional Licensing
The granting of a pardon does not prevent some licensing agencies from still considering the conviction in determining whether a license should be granted to practice certain professions. The law regarding licensing determinations can be found in Penal Code section 4853.
The Governor of California cannot grant a pardon for a conviction suffered in another jurisdiction, such as another state or a federal proceeding.
Do I Need an Attorney For This?
The process of obtaining a Cert of Rehab and/or a Full Governor's Pardon is a very complicated one. You need an attorney who understands both State and Federal regulations. It's also important to have people on your side who actually care about the outcome of your case. Our attorneys and staff take care of every step for you. We work fast, and you almost never have to show up to court.
Setting up a FREE consultation is easy, and we can start working for you right away. Fill out the form and someone from our office will contact you. You can also call us directly at 619-452-2539 if you have any questions.
We care for you, and we're on your side to get you the relief you need.
Request A Free Consultation
Our Governor's Pardon Service Includes:
Motion Drafting
Motion Filing
Process Serving
Hearing
Prepared Judge Order
Starting at $599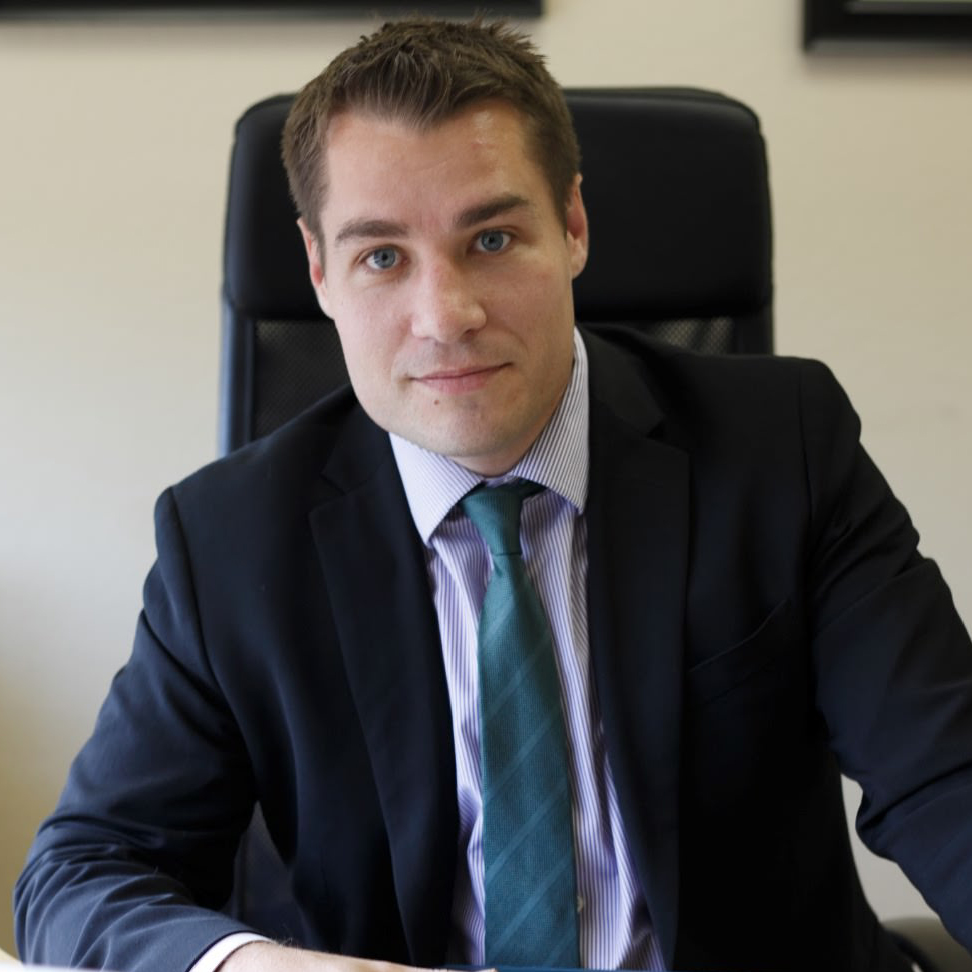 Scott Hullinger, Esq.
Criminal and Civil Attorney