San Diego Assault Defense Attorneys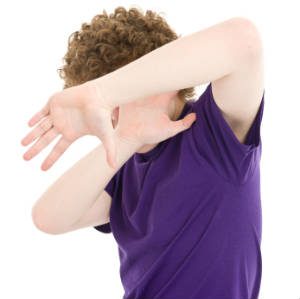 We are San Diego Assault Defense Attorneys.  Our attorneys work to Dismiss Assault Charges, Acquit Assault Charges, and Reduce Penalties for Assault Charges in all criminal courts in the County of San Diego.  If you have been charged with the Crime of Assault, we can help.
Assault Defined
Assault is an willful act that would probably and directly result in the application of force on a person by a person who has the present ability to apply such force.
San Diego's assault law is primarily found in Part 1, Title 8, Chapter 9 of the California Penal Code. It is a crime that is committed against another person and is often referred to as an "attempted battery". Although assault and battery are often referred to in the same sentence as being the same thing, they are both legally distinct theories of law.  In fact it's impossible to be convicted of battery and assault at the same time because assault is a necessary element of battery.
What Must the Government Prove?
In order the be found guilty of PC 240 or, simple assault, the prosecution must show 4 facts beyond a reasonable doubt:
The defendant did an act that by its nature would directly and probably result in the application of force to a person
The defendant did that act willfully
When the defendant acted, he or she was aware of facts that would lead a reasonable person to realize that his or her act by its nature would directly and probably result in the application of force to someone.
When the defendant acted he had the present ability to apply force to a person
The defendant did not act in self-defense.
The inability of the prosecutor to show just one fact, entitles you to an acquittal of the charge.  As San Diego assault lawyers we employ investigators right from the moment we are hired to visit the alleged crime scene, talk with witnesses, victims and gather the true facts.  This front-loaded approach gives your case powerful evidence used to convince the prosecutor to dismiss charges or negotiate to lesser charges.
Types of Assault Under California Law
Assault is generally broken into 2 different classes with the distinction being increased fines, jail and prison sentences based off various enhancements:
simple assault (misdemeanor)
felony assault (aggravated).
Simple assault can be elevated to more punishment (increased fines, jail, community service, etc) depending on whom the alleged assault was committed against, place where it occurred or if certain items were used.  In the most egregious situations, felony assault carries up to 144 months in California State Prison.
Misdemeanor Assault
The following assault charges are misdemeanors under California law and carry local jail time up to one year:
Penal Code 240 – Simple (general) Assault
Penal Code 241.2 – Assault on School, Park or Hospital Property
Penal Code 241.3 – Assault on Public Transportation
Penal Code 241.5 – Assault on Highway Worker
Penal Code 241.6 – Assault on School Worker
Penal Code 241.8 – Assault on US Military Person
Felony Assault (aka Aggravated Assault)
Penal Code 149 – Assault Committed by Police Officer*
Penal Code 217.1(a) – Assault on Government Official
Penal Code 241.1 – Assault on Custodial Officer*
Penal Code 241.4 – Assault on School Police Officer*
Penal Code 241.7 – Assault on Juror*
Penal Code 244.5(b) – Assault with Stun Gun or Taser*
Penal Code 244.5(c) – Assault with Stun Gun/Taser on PO or Firefighter*
Penal Code 245(a)(1) – Assault with Deadly Weapon (not a firearm) or assault likely to Cause Great Bodily Injury*
Penal Code 245(a)(2) – Assault with a Firearm*
Penal Code 245.5(a) – ADW or force likely cause GBI on school employee*
Penal Code 244 – Assault with Caustic Chemicals
Penal Code 244.5 – Assault with a Stun Gun
Penal Code 245.2 – Assault on Transportation Persons or Passengers
Penal Code 245.3 Assault against Custodial Officer
Penal Code 245.5 Assault against School Employee
Penal Code 220 & 203 – Assault With Intent to Commit Mayhem
*Wobbler Assault – Can be filed either as Misdemeanor or Felony Assault
Penalties for Assault
Assault carries severe penalties if convicted.  These include
State Prison
County Jail
Formal Probation
High Fines and Court Fees
Anger Management Classes
Stay Away Orders
Victim Restitution Liability
A Permanent Felony Record for a Crime Involving Moral Turpitude
Legal Defenses to Assault
Defendant's act would not by its nature directly and probably result in the application of force to another.
Defendant's act was not done willfully.
Defendant was not aware of facts that gave rise to the act probably and directly resulting in the application of force to another
Defendant did not have the present ability to apply force
Victim consented to the Assault
Defendant was acting in Self-Defense
Defendant was Defending Another
Defendant was lawfully defendant property
Defendant was Legally Unconscious
Defendant did not commit the act
What We Can Do?
We are experienced and skilled Criminal and Assault Defense Attorneys.  We diligently and confidently represent those charged with Assault in Court.  We can conduct an independent investigation, gather the facts, obtain and review the government's evidence, and argue for dismissal, acquittal or reduction of charges to lesser offenses.
Our Attorney Advantage
An Assault Charge can have serious consequences.  Hiring the right attorney may be the difference between a conviction and a dismissal.  Take back the Upper Hand.  Our defense attorneys are the best in the business:
A Skilled and Experienced Defense Team – We are the right team to defend a criminal charge.  We have successfully handled thousands of criminal cases and have satisfied clients all over California.  We know the law, procedure and practicalities of criminal litigation that can give you the upper hand in court.
Well Known and Respected – We appear in the courts of San Diego every day of the week.  We are known by judges, prosecutors and our colleagues.  Our attorneys have a reputation for competent and effective representation in the area of criminal law.  We strive to achieve excellence on every case and have established a reputation for getting great results.
State of The Art Legal Practice – We are a 100% Paperless law firm.  All of our clients are given 24/7 access to everything in their case file.  Attorney notes, evidence, witness statements and motions are all scanned and stored digitally in an easy to navigate cloud based system.  It's encrypted to standards of the department of defense.  Rest assured that your file is safe, sound and available to you whenever you need it.
Learn More…
If you have been charged with Assault, we offer a 100% free Consultation by calling 619-708-2073 or emailing us at attorneys@hullingerfirm.com.  Talk to one of our experienced criminal defense attorneys today and take back the upper hand.
Penal Code 240, 241
People v. Tran (App. 6 Dist. 1996) 54 Cal.Rptr.2d 650, 57 Cal.App.4th 253
People v. Ortega (1998) 80 Cal.Rptr.2d 489, 19 Cal.4th 686, 968 P.2d 48
On all criminal cases we offer a Free initial consultation. This is your chance to gain candid advice on potential outcomes and implications of your criminal charge. You will meet with our attorneys, go over the facts of your case, relevant law and San Diego procedures. You will leave with a checklist of items we feel will take your case to a successful outcome.
Request A Free Consultation