Facility 8 Detention Facility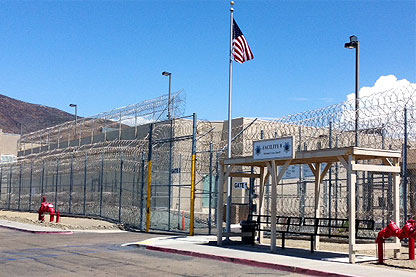 Address: 446 Alta Rd. Ste. 5300, San Diego, California 92158-0002
Telephone: (619) 210-0327
Detention Facility 8 is a medium security facility built in conjunction with the George F. Bailey Detention Facility (GBDF) in 1991 and is the mirror image of the cell housing units found at GBDF. Between 1991 and 2006, the County of San Diego leased the unit and associated land to first the Wackenhut Corporation and then to the Corrections Corporation of America (CCA). On June 1st 2006, by contractual agreement, the original housing unit was returned to the County of San Diego and renovations to bring it up to standards immediately began. Facility 8 contains three housing modules; two modules with 34 triple occupancy cells and one with 32 triple occupancy cells for a total of 300 beds. Although Facility 8 is designed as a maximum security jail, only inmates classified as low-medium security are housed here.
In March of 2013, Facility 8 was the first of the facilities here on the Mesa to install Touchscreen technology for all control responsibilities. This included all new High-Definition camera systems to assist in monitoring all of the Facility 8 activities.
The facility's visitor and information office in addition to the beautifully landscaped visit yard allows for professional visitation and provides each inmate the opportunity to receive two one-half hour supervised outdoor contact visits per week. A newly refurbished exercise yard allows for at least three hours per week of recreation / exercise per inmate and a redesigned multi-purpose room allows for the delivery of drug dependency counseling, religious services, and educational programs.
Inmates' medical needs are addressed through a daily nurse's sick call, a weekly doctor's sick call, a weekly psychiatric sick call and medication distribution. More serious medical needs and dental care is provided at GBDF. All meals are prepared at the George Bailey Detention Facility by the kitchen staff and delivered three times per day.
Request A Free Consultation