Hall of Justice Courthouse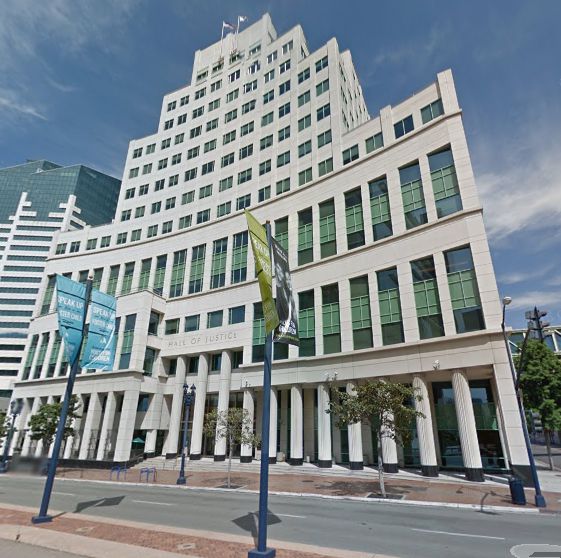 Address: 330 West Broadway, San Diego, California 92101
The Hall of Justice is the newest facility in San Diego County, completed in March, 1996. It is occupied by the Superior Court's Civil Independent Calendar courts, the Small Claims Business Office, the Sheriff's Court Services Bureau, Probation, and the District Attorney's Office. The Downtown Jury Lounge and Jury Services are located in the Hall of Justice.
Phone Numbers
Civil Business Office: (619) 450-7275
JCCP Unit: (619) 450-5366
Construction Defect E-file Unit: (619) 450-7200
Arbitration & Mediation: (619) 450-7300
Small Claims Appeals: (858) 634-1919
Small Claims Information: (858) 634-1919 (8:30am-11:30am)
SD County Small Claims Advisory: (858) 634-1777
From Highway 94 westbound
Take Interstate 5 north. Then exit Sixth Avenue. Proceed west on Elm to Fourth Avenue and turn left on Fourth to Broadway. Turn right on Broadway.
From Interstate 5 northbound
Exit Sixth Avenue and proceed west on Elm to Fourth Avenue and turn left on Fourth. Proceed to Broadway and turn right.
From Interstate 5 southbound
Exit on Front Street (Civic Center) and proceed to Broadway.
From Highway 163 southbound
Exit on Ash Street and proceed westbound. Turn left on Front Street to Broadway.
Parking
Public parking lots are available around the courthouse. These public parking lots charge a fee.
Metered parking is also available on the streets surrounding the courthouse.
Limited number of disabled street parking is also available.
Request A Free Consultation